Dr David Reynolds joins Alzheimer's Research UK in June as our new Chief Scientific Officer. What experience does David bring to the charity and how does he view the task ahead? We spoke to David as he takes up his new role.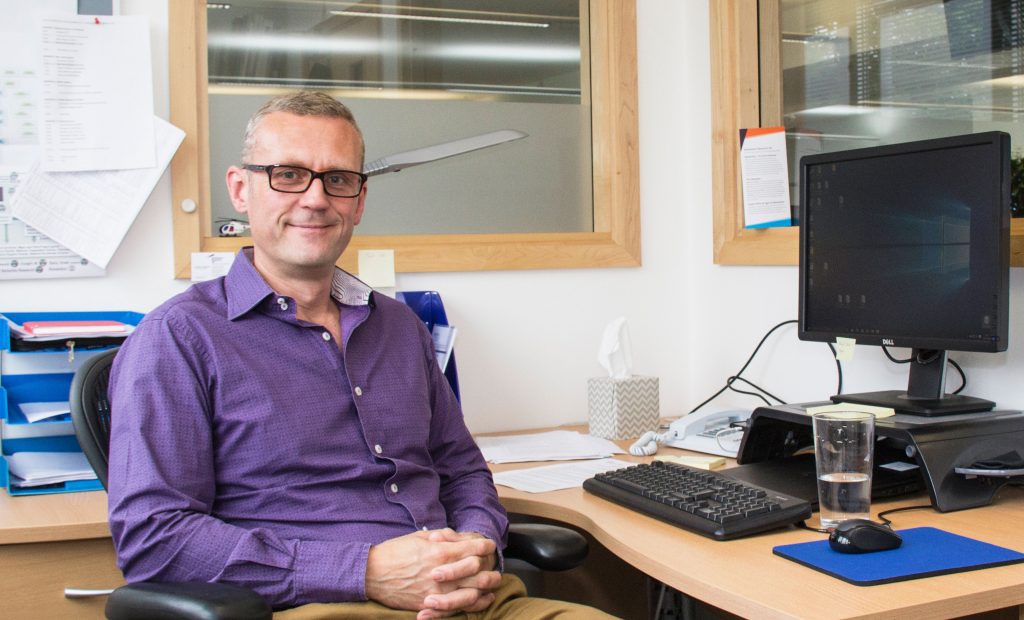 It was an unusual and slightly macabre moment of inspiration as a schoolboy that set David Reynolds on a career path that has seen him work to the highest level on the development of new medicines for nearly twenty years.
When a primary school geography teacher showed the young David a red spot, little bigger than a pinhead, on a page in a school notebook and explained how this minute amount of cyanide could be deadly, it piqued a lifelong fascination around how substances could have such a profound effect on the human body. "It fascinated me how something so small could have a potent effect – good or bad!" he explains, "so I was always interested in the science behind medicines."
Fortunately, David took this enthusiasm for both chemistry and biology into the field of drug development, and coupled it with similarly strongly-held interest in neuroscience and the brain, which he considered to be "one of the last bastions of the body that we really had limited understanding about and in which we really needed to make advances."
Following reading Natural Sciences at the University of Cambridge, David began to specialise in pharmacology and later pursued neuroscience through his PhD. In an interesting circumstance that echoes ARUK's own approach to bringing academia and industry closer together, David describes how he was "fortunate during his PhD to share a building housing Glaxo's Institute of Applied Pharmacology. It gave me an early appreciation of how industry worked in relation to academia and the challenges that are unique to both worlds".
After completing his academic studies, David was motivated to move into industry and has always held a "keen eye on the end game, which is to produce a new medicine". Initially working for Merck in its Harlow centre in Essex, he spent over seven years in the field of psychiatric and neurological disorders, specialising in a neurostransmitter linked to anxiety, epilepsy and pain, as well work on Parkinson's and Alzheimer's disease. He laments a time in the industry "that was very siloed, where early research scientists handed their findings over to someone who did clinical research, who then handed their output to someone who dealt with patients and we didn't have much to do with each other."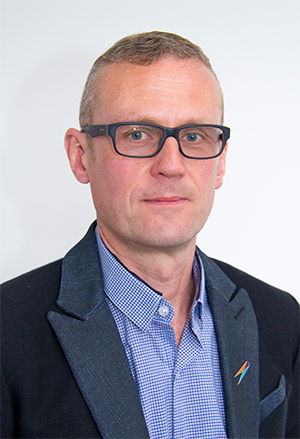 Following his time with Merck, David took roles that increasingly emphasised his leadership qualities at Lundbeck in Copenhagen and Pfizer's R&D site in Sandwich, in Kent. He then moved into a research site leadership role including early clinical development for Pfizer based in Cambridge, ironically on the same science park as Alzheimer's Research UK, which likely saw him unwittingly eating lunch next to his future colleagues at the park café. This period cemented his appreciation of "how an idea can move through the process towards becoming an effective drug and all the disciplines that play a role in that."
His role in Cambridge saw David not only working on the internal projects but also seeking new innovations across the globe externally that would accelerate progress in the fields of pain research and neuroscience and improve collaboration within Pfizer. Playing a big role as an advocate for partnership working, David explains simply that "you can't have all the good ideas yourself, and you can't work on all the good ideas, so looking beyond our labs helped us identify other groups who had complementary ideas and different approaches and who were doing it well."
If all this sounds familiar, it should. Alzheimer's Research UK's strategy in the past few years has seen us increasingly looking around the world for new approaches to tackling dementia and partnering with likeminded innovators. Initiatives like the Dementia Consortium and the ARUK Drug Discovery Alliance have pioneered collaborative approaches to research that unite academy, industry and biotech in a common desire to make better and swifter progress towards the next treatment.
This isn't lost on David. "All of the experience I've gained will help me plan and guide ARUK's research initiatives towards delivering that new treatment" he explains. And how does he feel about progress towards that goal right now? "I take heart from the fact our understanding of the diseases behind dementia has advanced to the point that we are now starting to properly test long-held ideas in the clinic and see if they can help patients. But the potential for prevention and the prospect for both early stage disease-modifying treatments and later stage symptomatic treatments in dementia are particularly exciting and provide real hope for changing lives".
David gives the impression of feeling liberated as he joins Alzheimer's Research UK. From a long career of working in industry where sometimes promising science is lost when the numbers can't be made to add up, ARUK's singular focus and the backing of its supporters means, as he puts it, "we can pursue the best ideas and make the kind of progress that can impact on people's lives no matter what."