We love to receive inspiring photos from our fantastic supporters as they raise funds to help us defeat dementia. So we've looked through our Facebook and Twitter accounts and selected a few of our favourites to share with you.
Don't forget, if you'd like to find out more about taking on your own fundraising challenge, in whatever form you'd like, visit www.alzheimersresearchuk.org/fundraise or call the fundraising team on 0300 111 5777. And don't forget to send us your pictures!
1
Nearing the £1000 mark @ARUKnews pic.twitter.com/QzUJQJbqrV

— Claire Dunwell (@BrownsFeatures) February 23, 2014
Seven year old Sam Nutbrown took on our Target Twelve Hundred challenge; raise £1,200 in 12 months. He's well on his way to smashing that target after taking on a sponsored swim which brought in a deluge of donations at over £900.
---
2
"Tread or alive you're coming with me" #solofscifi Day 52, with special offer http://t.co/MwTl5P2s5b pic.twitter.com/fLZcJEBTlw

— DaveGolder (@DaveGolder) February 22, 2014
Dave Golder took on a more unusual challenge. Pledging to wear a different pair of trainers, every day of the year. Imagine the size of his shoe collection by December 31 2014! He's managing it; here he is at Day 52, still going strong. Follow him and his trainer task on @DaveGolder
---
3
The fabulous @WboroSport boys are on their way home from Morocco after trekking the Sahara for @ARUKnews! pic.twitter.com/3xOd12q31T

— Discover Adventure (@DiscoverAd) February 21, 2014
How's this for a photo? Pupils from a Northamptonshire school trekked across the Sahara on a journey of a lifetime, raising over £11,000 to fund ground-breaking dementia research.
---
4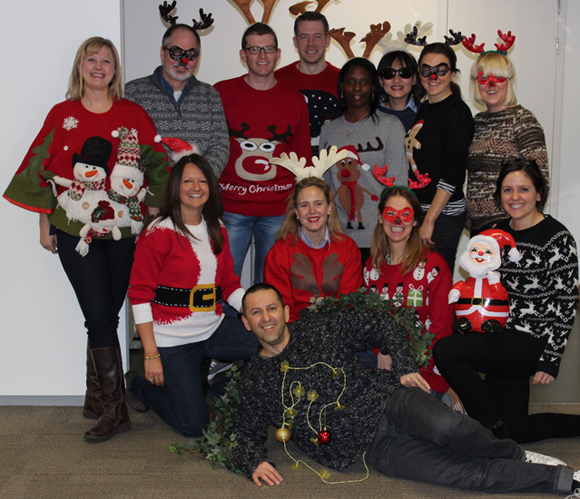 Staff at one of our corporate partners Insight Investment donned their best Christmas jumpers to raise funds. I'm sure you'll agree, they all looked very 'on trend' in the fundraising process.
---
5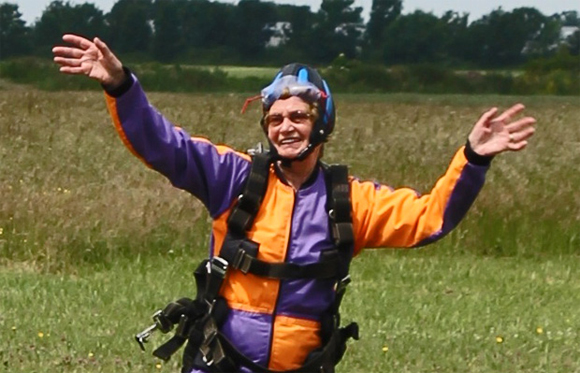 Daredevil Great-Grandmother Dorothy Parnell took to the skies, for a tandem skydive along with her Grandson Mark. Dorothy blogged for us about the day and confirmed it was a fantastic experience to see her WI friends cheering her on as she floated to the landing spot!
---
6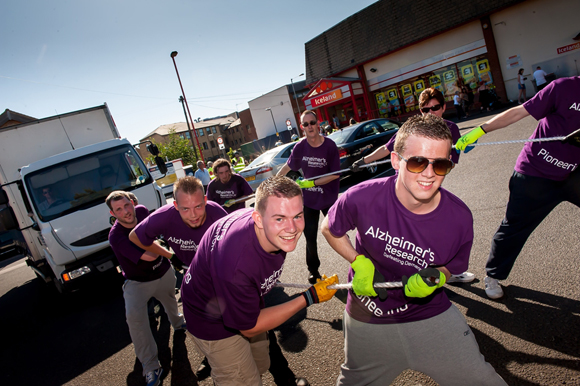 How they managed to do this for 1.7 miles, we don't know, but 15 members of staff from our friends at Iceland Foods pulled a 7.5 tonne lorry across a hilly route, raising hundreds of pounds along the way.
---
7
Laura Hughes climbed the heights of Everest as part of her fundraising efforts. Here she is, on top of the world. More of Laura's story on the blog soon.
---
8
Kathy and Trevor Peak asked for a donation from each wedding guest to Alzheimer's Research UK in lieu of wedding gifts. Here they are on their big day. We wish the couple every happiness and send a massive thank you to them and their guests for celebrating and donating.
---
9
One of our many runners was Mark White, who took part in the Brighton Half Marathon with an injury and still got to the finish line. Amazing.
---
10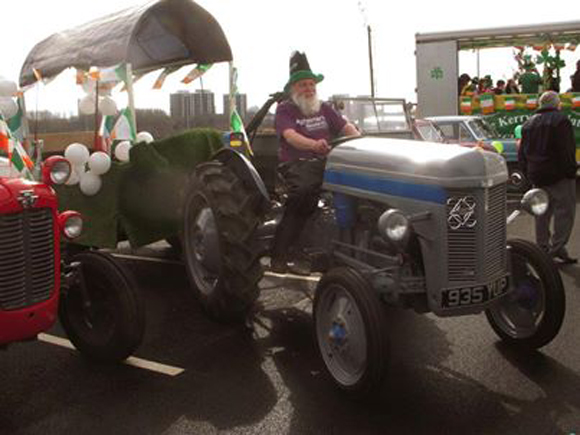 Last but not least is Michael Fishwick who took a tour, by tractor, from John O-Groats to Land's End last summer. All to raise funds for Alzheimer's Research UK. Michael, we take our hat off to you!
---
Each and every one of these fundraisers, and the countless others who we haven't got space to include, do an amazing job and we want to say thank you. Your efforts to defeat dementia are amazing.
Final word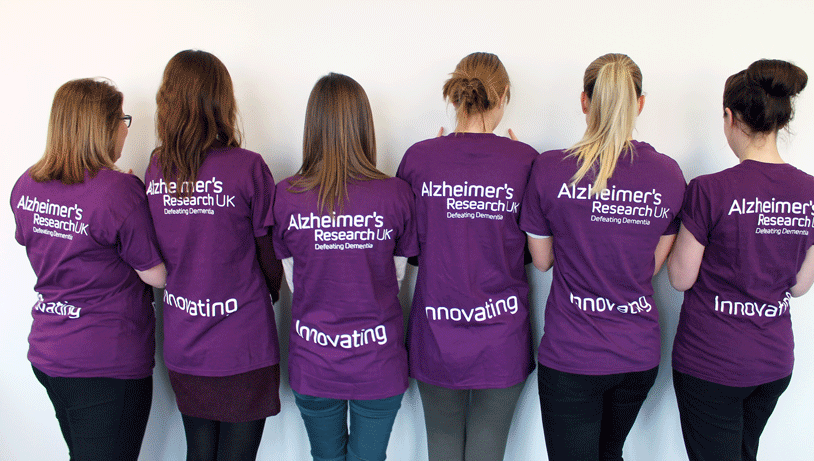 Don't forget to tweet us your pictures at @ARUKNews or Facebook us on https://www.facebook.com/AlzheimersResearchUK. We love to hear your stories.