On Friday 6 March, hundreds of PageGroup staff across the UK donned purple outfits to raise hundreds of pounds for our charity partner, Alzheimer's Research UK. The company supported Alzheimer's Research UK by wearing purple ties, sweaters, and shirts and selling purple-themed baked goods.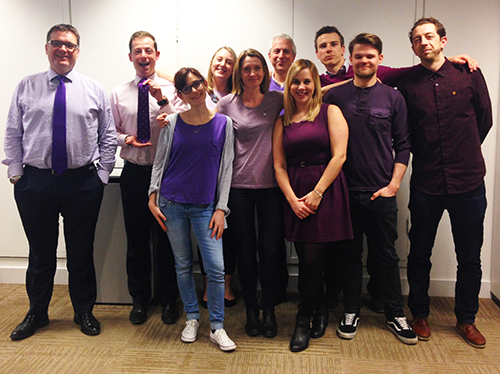 In May 2013, PageGroup pledged to fundraise £200,000 for Alzheimer's Research UK in a two-year partnership that funds two Research Scholarships in the dementia research field on PhD programmes.
PageGroup's support aims to give a vital boost to Alzheimer's Research UK, helping build capacity and strengthening the dementia research field by fostering new talent and bringing in bright, young researchers.